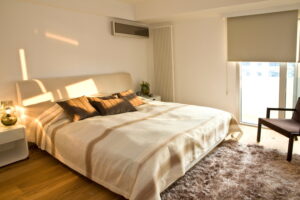 We offer ductless AC service in Bergen County, NY and Rockland County, NY, and we've seen the immense benefits of these systems. They are especially useful for older homes built before central air conditioning systems became common. These vintage homes don't have ductwork, and although it's possible to add ducts, running them through attics or in closets, it's a great deal of work and reduces space in the house.
With a ductless system, all that has to happen is for us to place air handlers high up on the walls of the rooms and install an outdoor unit that connects to them. It's an easy process for our professionals and leaves a home with cooling throughout the rooms that's as good, and sometimes better, than using a central AC.
However, there are other ductless HVAC advantages you might not know about because you're focused on the big advantage of having central cooling at last. Below are several other great benefits of having an HVAC system installed.