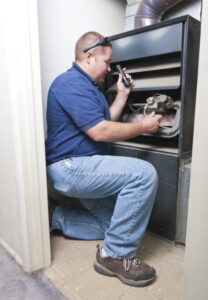 The last thing any New Jersey homeowner needs in the middle of winter is a heating system that's malfunctioning, right?
If you've come upon this blog post, however, and you want to know how to install a furnace, chances are you need heat now. Unfortunately, though, this really isn't a purchase or a job you want to rush into.
In fact, we're not even sharing these steps with you so that you can do the furnace installation job yourself. This could actually do more harm than good, and can be unsafe–especially if it is a gas-powered furnace we're talking about. We're sharing these tips so that you can see just how important it is to only trust a trained, experienced, and licensed professional to complete your furnace installation.