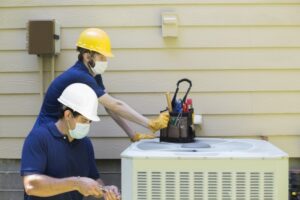 With daytime temperatures still in the high 50s for now, it may seem strange to be mentioning air conditioning maintenance. Perhaps you even think that it's way too early for this service. But the truth is, now is a perfect time!
Let's face it, you know as well as we do that our variable weather can surprise us. Sure, it's cold and dreary one day, but the next can be the start of a weeklong heatwave… and don't you want to know that your air conditioner is well prepared for the change of seasons?
With routine annual maintenance (biannual, if you have a heat pump system) you can help ensure that your air conditioner operates as efficiently and effectively as possible, for as long as possible. Read on to learn more about this important service!