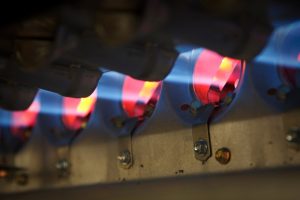 In a word, yes. But don't worry, we'll elaborate.
It's not inaccurate to say that most homes throughout the U.S. use natural gas to supply their homes with heat during colder weather, and most of these homes use a furnace for the job. Gas furnaces remain the #1 option for winter comfort—they deliver high levels of heat and don't put a huge drain on your household budget, so long as they are properly cared for!
Part of caring for a furnace is ensuring that you keep up on your annual maintenance appointments, and scheduling furnace repair in Bergen County, NJ whenever you need it. Skipping maintenance tune-ups or delaying repairs can lead to a number of problems, including a cracked heat exchanger that nobody in your home knows about—leading to potential dangers.