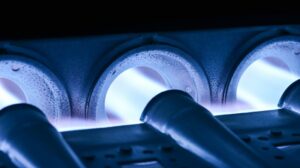 Natural gas furnaces are found in more homes around the country than any other type of heating system. That alone should tell you that these heaters are generally safe to use for winter warmth.
However, combusting any type of fuel can pose dangers, and gas furnaces do have the potential to create hazards such as leaking of toxic carbon monoxide gas and larger combustion explosions. The best way for you to ensure that your home's gas furnace runs at its safest is to schedule an annual professional furnace inspection and tune-up and to always move quickly when you need furnace repair in Bergen County, NJ by calling the BD Heating & Cooling team. We offer 24/7 emergency service for good reasons!
If you're curious to know more about how gas furnaces maintain high levels of safety, follow along as we look at several of their important safety features.