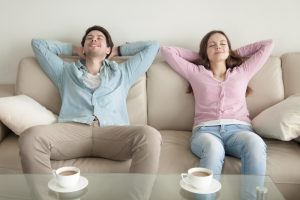 You might be wondering, "does my indoor air quality really need to be improved?" If you're asking yourself that, you probably aren't aware that without the right systems and services in place, your indoor air quality can actually be worse than the quality of air outdoors.
Today's homes are built with energy efficiency as a high priority. This means they're built tightly so they don't let any conditioned air out, or outside air in. This is fantastic news for your energy bills, but not so great for your Bergen County, NJ indoor air quality. But what can you do?
Well, for starters, you can look into the installation of a whole-house air purifier, of which there are a couple options.