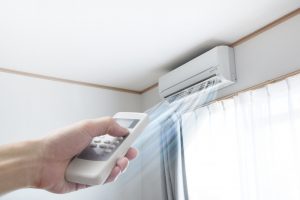 When it comes time for you to choose a new heating or cooling system for your home, there are a number of options to choose from. To ensure that it operates as efficiently and effectively as it should for as long as possible, you want to make sure you work with technicians who specialize in thorough and reliable HVAC service in Bergen County, NJ.
This is true for any HVAC service you need, but especially if that next installation is going to be a ductless heating system.
Also used for cooling purposes, ductless mini-splits operate without the use of ductwork. They are comprised of a single outdoor unit and up to 4 indoor air handlers, which are all mounted up high on the wall in the room they're installed in. They're connected to the outdoor unit via a conduit containing a power line, refrigerant line, and condensate line.
Sounds simple enough, right? Well, if you've ever scheduled HVAC service, you know that these are complex pieces of machinery, and the ductless system is no exception! Read on to learn more.