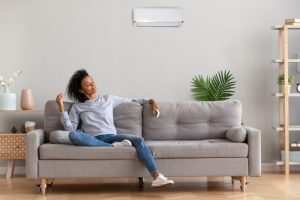 There are a number of things you can do this summer that will cost you next to nothing in order to boost your air conditioner's efficiency and lower your cooling bills.
For instance, closing your blinds and shades on south-facing windows helps you keep your home cooler longer so your air conditioner doesn't cycle on as early in the day. Using a ceiling fan in combination with your AC helps the room feel cooler so you can turn the thermostat up a couple of degrees.
We could go on about different methods to boost air conditioning efficiency, but what we're here to talk about today is what not to do, if you want an efficient cooling system. And what you shouldn't do is avoid these signs of repair needs!