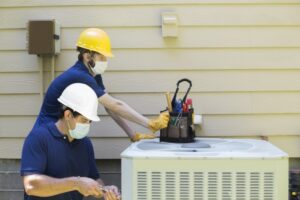 With temperatures still on the warmer side, and with the violent weather we had recently, your air conditioner's repair needs are probably not at the top of mind, especially if that system is still running and keeping you relatively cool.
But the thing is, the end of the summer season is near, and this is actually the most likely time for an air conditioner to break down. This is especially true if your cooling system is on the older side. When well-maintained, an air conditioner should last about 10-15 years. Anything beyond this point and the system is going to start working inefficiently, costing you more to run and leaving you with repair needs. But if you take care of those repair needs as soon as you discover you have them, you might be able to keep your system up and running a bit longer!
Read on as we uncover some of the most common end-of-season AC repair needs we get called for.