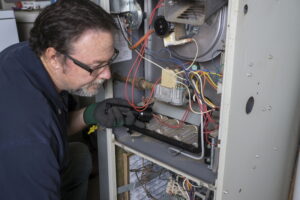 The weather in New Jersey can be downright chilly in the wintertime. This is why an HVAC contractor such as DB Heating & Cooling can find itself pretty busy this time of year! Whether it's a maintenance call or emergency repair needs, we're there for the job.
And right now is the best time to schedule maintenance. Maintenance helps your heater work as efficiently and effectively as possible, for as long as possible. Well-maintained furnaces can last about 10-15 years, but without those regular tune-ups they can experience countless repair needs that will increase wear and tear and decrease system lifespan significantly.
Even with maintenance though, it's important for homeowners to be aware of the various signs of a furnace in disrepair. Read on to learn what they are!