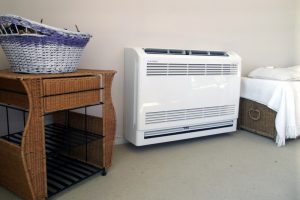 We're approaching that time of year again—the time of year where we start stressing the importance of yearly air conditioning maintenance. We'll always tell homeowners that right now is the best time to schedule that maintenance as HVAC technicians typically have less crowded schedules during the spring, when they're responding to fewer emergency calls for urgent heating repair in Bergen County, NJ.
What if you have a heat pump, though? Chances are, you hopefully had fall maintenance done for your system to ensure it would be able to get you through our chilly winter season. And we always say that HVAC systems need maintenance once a year… so you don't actually need spring maintenance on your heat pump, right?
Wrong!
Heat pumps require maintenance twice a year as they are a year-round system. Read on as we uncover just why this is so important.