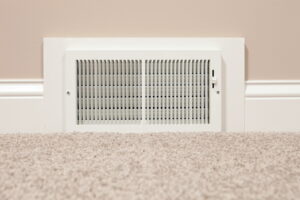 When you live in a climate like ours, one that changes drastically from one season to the next, then it's nice to know that you can enjoy the comfort brought to you by a year-round heat pump system. Whether it's one of the coldest days of the year or the hottest, you can rest assured that your heat pump will keep you comfortable—that is, until it stops keeping you comfortable.
Let's face it, nobody likes waking up to a cold house in the middle of winter, and realizing that while their heat pump is supposed to be warming their home, it seems to have stopped working or stopped working as well as it should.
There's no HVAC system on the market that escapes the need for repairs, though keeping up on your biannual maintenance needs certainly can help with this. What's important is to know when your heat pump is showing signs that it even needs repair. What are these signs?