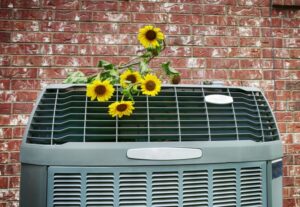 April is the best month to arrange for your regular air conditioning maintenance appointment.
What's that? You didn't know your AC needed an annual maintenance appointment? We're glad we caught your attention then, because this is one of the most important services you can have done for your HVAC system specifically and your home comfort in general.
Thanks to regular AC maintenance, you'll have a cooling system that works better and at higher energy efficiency. Regular maintenance also prevents many aggravating hassles you might run into when trying to keep your home cooled down. We'll take a look at how maintenance stops these various problems.