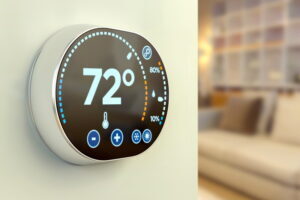 The thermostat you use to control your heating and cooling systems is an important component. It essentially serves as the "brain" of your HVAC systems, and without it, you simply could not get the comfort that you need in your home.
In addition to that, you may have a thermostat, but if it's old and outdated or is miscalibrated, it could be incorrectly reading the temperature of the room and therefore causing your HVAC systems to work very inefficiently.
If you came across this blog post, chances are you're already thinking about a thermostat upgrade. If you notice any of the problems we're going to mention below, it is definitely time for an upgrade–and we'll let you know why a smart thermostat might be the perfect option for you.