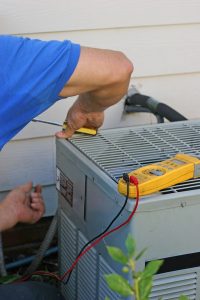 The best way to prepare for the starting of a heating or cooling season is by scheduling annual preventive maintenance. With the official end of summer just a couple short weeks away, it's just about time to think about scheduling heating maintenance. Having your HVAC systems tuned-up right before you'll need them the most is a great strategy!
HVAC maintenance is the best way to ensure that your system works as effectively and efficiently as it's meant to, for as long as it's meant to. Plus, if you sign up for one of our maintenance agreements, you'll receive a number of tangible benefits.
The Many Benefits of a Maintenance Plan Enrollment
There are a number of advantages to signing up for a maintenance agreement, including:
A More Reliable HVAC System: There are a number of ways that maintenance helps your climate control system. But the one that's the most immediately important is that it makes your heater or air conditioner more reliable over their season of use. The last thing you need is your furnace to stop working in the middle of the night during a freezing winter, or for your air conditioner to fail on you during the hottest day of the year. Maintenance allows our technicians to thoroughly tune-up and clean each of these systems, and we'll also be able to locate potential trouble areas so you don't have to worry about the system making it through rough weather conditions.
Extended Equipment Life: An HVAC system that fails years before its estimated service life means a costly and premature system replacement for you. In order to get the best return on your initial investment in your HVAC system, you want it to last for as long as possible. And routine maintenance is a key part of ensuring this happens.
Energy Savings All Year Long: The wear and tear that both your air conditioning and heating systems accumulate over the years adds up to a drop in system efficiency. In fact on average, and HVAC system loses about 5% of its energy efficiency for each year it misses maintenance. It won't take very long before utility bills are much higher than they should be. Annual maintenance can keep your system running at 95% of its initial efficiency throughout its service life, keeping those utility bills down no matter the season.
You Won't Forget to Schedule Maintenance: When you have things going on, whether it be kids starting school, planning vacations, or dealing with other household tasks, it can be easy to let HVAC maintenance slip your mind. A maintenance plan overcomes forgetfulness though, since we will be the ones to contact you with a reminder that it's time for your air conditioner or heater's tune-up.
Ask about Our Premier Comfort Agreement
Our Premier Comfort Agreement is our maintenance plan that affords you all the above-mentioned benefits, in addition to priority scheduling, 24/7 emergency services, a 100% satisfaction guarantee, and more.
For expert maintenance on your HVAC in Emerson, NJ, contact DB Heating & Cooling, Inc!