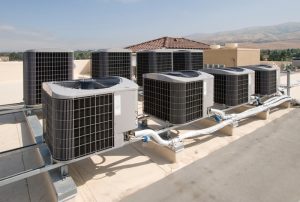 As the official end of summer approaches and we get ready for temperatures to hopefully start cooling down soon, the last thing you need is for your commercial air conditioning in Oradell, NJ to break down when you still need it to keep your space comfortable.
You have enough to worry about without being concerned with losing business due to an HVAC problem that could turn away potential customers or guests. However, if you neglect end-of-season repair needs, you may certainly find yourself with a broken-down system.
The good news is, our team can help if you do find yourself in need of sudden commercial AC repairs. In the meantime, we'd like to share some signs that you should look out for, and alert your building's employees to watch out for as well. If you notice any of these indicators, please give us a call right away!