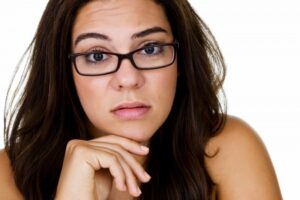 When our customers hear the term indoor air quality, they usually consider the temperature of their air. This is an important part of indoor air quality, but not the end of the story. The air quality of your home is impacted by a number of factors—how humid or dry it is, how stale the air is, and the number of allergens in the air, for example. Without the right IAQ products and services in place, your indoor air quality can actually be far worse than the quality of the air outside.
The good news is, we have all the solutions you need! From air purifiers and whole-house filtration systems to humidifiers and dehumidifiers, you're in good hands with our team. But how do you know if you actually need something like an air purifier or humidity control system? Read on to learn 5 signs that you just might:
Your Allergies Have Gone Haywire
Spring is upon us, and that means it's allergy season. But just because you've always suffered from indoor allergies doesn't mean you have to anymore. Whole-house air filtration or purification can help with this, as can a humidifier or dehumidifier (depending on the time of year, one will serve you better than the other).
Humidity levels impact your health just as much as dust, pollen, and other commonly known allergens. When humidity is too high, it encourages the growth and development of mold and mildew, releasing mold spores into the air—which is an allergen that most homeowners don't think about.
Your Home Smells Bad
If your home has a musty odor, it's a sign that you could have mold and mildew growth, as we mentioned above. A dehumidifier can help, as can a UV air purifier. UV air purifiers are installed in the ductwork of your HVAC systems, and they destroy potentially harmful bacteria and microorganisms like mold and viruses at the source, before they even have the chance to enter your indoor air.
You See Mold Growth
If you see mold growing anywhere within or around your property, chances are it's in other, hidden places too, such as inside your ductwork and close to the surface of your drains. Small, pinhole leaks in your plumbing system can even cause mold growth behind drywall—which is another problem all on its own.
When you see mold growing, even if you have it professionally removed, it's important to get in contact with our professionals to learn how you can treat your indoor air quality and prevent this from happening again.
Your Home Is Very Humid
We're used to summer humidity. It may not be summer yet, but it's best to be prepared before that time comes. If you know your home suffers from increased humidity in the summer, now is the perfect time to start considering your indoor air quality needs.
Your Home's Surfaces Are Very Dusty
Let's say you dust once or twice a week, and it seems like the dust just reappears right after you're done. Even with the best cleaning regimen, without the right indoor air quality products in place, that dust has nowhere to go but to recirculate through the air when you wipe it off of your home's surfaces.
DB Heating & Cooling, Inc serves the heating and cooling needs of customers throughout Rockland County, NY as well as Bergen County, NJ and surrounding communities. You can count on us for expert services on Emerson, NJ air purifiers and more! Contact us today.