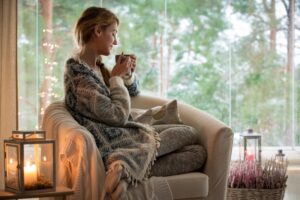 Fall is officially here, which means that soon enough, you'll be using your heating system to keep you comfy for multiple hours a day. There are many things you can do to prepare your home for the heating season. One of the key things you can do, however, is to ensure that your heating system gets a proper tune-up! This is the best way to set your heater up for success this year.
Read on as we uncover why heating system maintenance is so vital to the health of your heater, and why it's important that you do it sooner rather than later to get the most out of the service.
The Importance of Professional Maintenance
Many of the problems that can negatively impact your heater are the type of things you wouldn't notice until these problems have already caused a fair amount of damage. This is the primary reason you don't want to wait for symptoms of a problem to show up before you address your equipment needs. The best way to deal with a problem like this is to prevent it from happening to begin with!
Professional preventive maintenance gives our technicians the chance to closely inspect your system and isolate any issues that may be developing. These issues can then be repaired before they even have the chance to grow into a bigger emergency that could lead to a heating system breakdown.
Maintenance can reduce the odds of a serious problem damaging your furnace or heater by up to 90%, and it can increase the system's energy efficiency as well! Having maintenance done consistently–once a year for a furnace or boiler and twice a year for a heat pump–has the potential to save you thousands of dollars in repairs over the lifespan of your system. But to get the most out of your maintenance, it's important to schedule it consistently.
Why Now Is the Best Time for Heating Maintenance
When you schedule preventative maintenance for your heater does have an impact on how effective that maintenance is. It's most important that you be consistent and schedule it every year, but fall is usually the best time to have it done. There are a number of reasons for this! First off, it ensures that your heating system is in the best shape possible before it's subjected to the added stress of the heating season.
Secondly, it enables you to take immediate advantage of the boost in efficiency that you get from the maintenance session.
Of course, like we said, consistency matters most here! So it's better to schedule maintenance later in the fall than to not schedule it all this year. You may not get as much of an efficiency boost this season if you wait, but overall your heater will perform at its best throughout its lifespan, and likely last longer too!
DB Heating & Cooling, Inc serves the heating and cooling needs of customers throughout Rockland County, NY as well as Bergen County, NJ and surrounding communities. You can count on us for expert services. Contact us today for quality heater maintenance in Westwood, NJ!