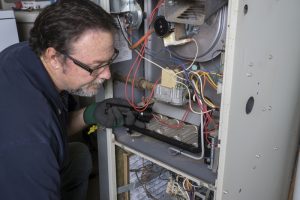 As temperatures begin to cool, the last thing you need to worry about is your heater breaking down unexpectedly. However, if you don't know the signs that your heater needs service, this is a potential reality. It's never fun to need repairs on your heater, but it's worse when the system has broken down completely and requires a massive, emergency repair, or even replacement.
Professionals say that it's important to schedule HVAC service in Bergen County, NJ as soon as you suspect you need it, to avoid sudden system breakdowns and potentially higher repair costs. Additionally, the sooner you repair your system, the lower your monthly energy bills may be, and the longer your heater will last. Keep reading for some of the most common signs that your heater or furnace system is in need of repair.
You Hear Strange Noises from the System
What makes it hard for the average homeowner to detect heating system problems at times is that it can be easy to ignore problems that aren't directly getting in the way of your comfort. So an odd noise or two from the cabinet of your furnace, or a hissing sound coming from your heat pump might be something that doesn't really bother you.
But these odd sounds are signs of a major problem. For instance, a buzzing noise can indicate that something electrical is amiss, and a screeching noise can signal a worn-out belt that can break at any moment. A pop or bang could even be dangerous, possibly damaging the heat exchanger, in the case of a furnace.
You Spend Far Too Much to Heat Your Home
We get it, this is kind of subjective. But what we're talking about is if you're spending more than you should. Compare your energy bills to this time last year. Better yet, compare your heating bills to your neighbors with similar heating systems. Are you paying more? If so, it's a sign that your heater isn't working as efficiently as it once did and likely requires repairs.
The Thermostat Makes No Difference in Comfort
If it seems like no matter how much you crank up the thermostat it's still not warm enough, you have a problem on your hands. And there's a good chance that the problem has nothing to do with the thermostat itself.
Your heating system is running nonstop to try to meet your preferred settings, which causes components to wear down quickly. This will lead to you needing to replace the system sooner than later. Be sure to call in a pro right away!
You Notice Brief, Sporadic Cycling
This is known as short-cycling in the HVAC industry, and it's definitely not something to be ignored. When your furnace or heat pump short-cycles, it's not running long enough to complete a full heating cycle, Even worse, it's using more energy than it should have to every time it has to start and stop and start again.
DB Heating & Cooling, Inc serves the heating and cooling needs of customers throughout Rockland County, NY as well as Bergen County, NJ and surrounding communities. You can count on us for expert services. Contact us today!