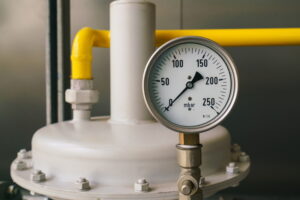 You have a boiler in your home, and you love it, but lately it hasn't been working the way you want it to in your home. It can be frustrating when you're looking for great boiler services in the area. This isn't something that you can expect from every HVAC contractor in the area. If you're looking for work on your boiler in Bergen County, NJ, we can be the team you rely on.
If you have a boiler at home, then you know that this boiler is the backbone of your home. We've got cold winter days on the horizon and you need to ensure that your boiler is ready for everything that's going to be thrown it's way. We're here to provide you with every boiler service that you could possibly need.
These Are Significant Boiler Problems
If you notice that you're having these issues with your heating, you need to schedule an appointment with us for boiler services:
1.      Uneven Heating
Have you noticed that your home's boiler doesn't really heat your home evenly anymore? Uneven heating from a boiler in your home means that some part of your system has gone awry. We can help you get things back on track. Uneven heating isn't something that you need to deal with this winter. We can help you get past this.
2.      Unusual Sounds
Are you hearing odd sounds coming from your boiler? Your boiler is definitely going to make some sound as it operates, but it should never make odd sounds. An "odd" sound here can qualify as anything loud, persistent, or even new. Some common odd boiler sounds are rumbling, banging, whistling, and gurgling sounds.
3.      Metallic Odors
Get up close and personal with your home's boiler… what does it smell like? We know that this might seem like an odd question at first, but a terrible boiler might give off a certain scent. If you start sniffing around your boiler and notice a distinct metallic scent then it's a sign that the boiler is breaking down. Watch out for this and alert us to what you need.
4.      High Energy Bills
Have you noticed that your home's heating bills are way higher than they should be? Maybe your heating bills this year are way higher than they were this time last year. This is a problem if you're not running your home's boiler any differently than you were last year. You're struggling with your home's efficiency.
5.      Decrease in Water Temperature
Is the water temperature in your home a little lukewarm? It gets cold here in Bergen County. This means that it might take a little longer for your water to heat up. The thing is that you should never notice a blanket decrease in your home's water temperature. If you are, then it's a sign that your boiler is failing.
DB Heating & Cooling, Inc serves the heating and cooling needs of customers throughout Rockland County, NY as well as Bergen County, NJ and surrounding communities. You can count on us for expert services. Contact us today!