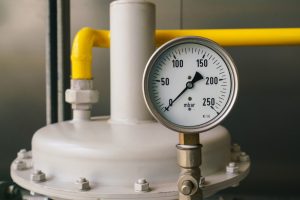 Boilers are extremely sturdy and efficient heating systems. But this can only remain the case if they are properly cared for—meaning your boiler should be professionally installed, repaired, and maintained by experienced heating technicians for it to perform as best it can.
It's also important to keep in mind that even with professional boiler services, there's always a chance that something can eventually go awry with your heater, and eventually your boiler system will even wear down to the point that it will need to be replaced.
But how do you know when that time has come? Are there signs to watch out for? There sure are—read on!
First, How Old Is Your Boiler?
The standard boiler system, so long as it is well-maintained, can last about 15 years. Even if yours hasn't quite reached that age, it's worth looking into upgrading your heating system, since even in the last 5 years boilers have become much more efficient. If your system is 15 years old, or older, then it's pretty likely it's going to start showing signs of distress
Detect Any Foul Odors?
Unfamiliar or unpleasant smells are not something to be ignored, even if you could truly ignore them. Bad smells may absolutely be the sign of a gas leak, which should be checked out and managed sooner rather than later as this can be a danger to your safety. Even if it's not a gas leak you're dealing with though, bad smells can be the result of a problem with your ventilation system.
See Any Leaks?
Leaks are another one of those signs that shouldn't be ignored when it comes to your boiler. Not only can this cause significant property damage in your living space, it can be the sign of something going amiss inside your boiler and can lead to system inefficiency.
How's the Temperature?
If your water is typically cooler or hotter than what the temperature is supposed to be, you may have an issue with your boiler. There's a chance that water isn't circulating as it should. This means your boiler can't consistently heat your living space.
What Do Your Utility Bills Look Like?
Naturally, your energy bills will rise the more you use your boiler during the winter. However if they are significantly higher to what they were last year, or compared to what your neighbors are paying for similar use, then you likely have a system that's not performing as efficiently and effectively as it was once able to.
How Often Are You Calling for Repairs?
This one is a biggy. The above-mentioned problems might all be resolvable with repairs. But if you are frequently calling for these repairs, it might be time to replace and upgrade the system. We get it—a boiler is a big investment. But we urge you to consider the mounting costs of repairs.
Generally speaking, we'd advise that if you have a pending repair or group of repairs that will cost half of what your system is worth, it'll be more cost-effective to replace it rather than doing one more repair. Maintenance helps you avoid premature breakdown, but eventually your boiler will give in to the test of time.
DB Heating & Cooling, Inc serves the heating and cooling needs of customers throughout Rockland County, NY as well as Bergen County, NJ and surrounding communities. You can count on us for expert services. Contact us today!