Boilers
Your boiler is a critical part of your family's everyday comfort and wellbeing at home and ensures that everyone remains warm inside, even during the coldest days of winter. If a boiler isn't properly installed and well maintained after installation, it won't be as reliable as it could be—a concern when the weather gets truly frigid. That's why it's important for you to call an expert that has the experience needed to do the job right.
Call DB Heating & Cooling if you're in need of professional boiler installation or service in the Bergen County area. We offer a full range of top quality boilers and we provide expert installation to ensure the one you choose works as intended for years to come. Once your unit is in place, our service technicians are happy to complete any boiler repairs or maintenance services for the life of the system.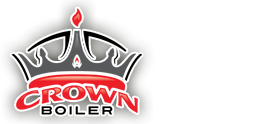 Boiler Installation
Boiler installation starts with choosing the right model for your home. Boilers available today are far more energy efficient and long lasting than ever before. Our trained technicians will evaluate your budget and needs to help you choose one that's right for your home.
Before installation, we perform a full measurement of your home's heating needs, taking into account the radiant heating in baseboards or radiators you already have. If you had a furnace previously and are switching to a boiler, we will help you determine what upgrades are needed.
Boiler Maintenance
Once you have a quality boiler in place, regular maintenance is important to ensure your system works correctly for the long haul. It must be maintained by a skilled technician with the proper qualifications and certifications, especially if you have a gas or oil heated boiler. If there are small problems or a decrease in efficiency, maintenance technicians can catch these problems before they become bigger issues, including full blown breakdowns.
Regular maintenance can also be augmented by regular home care. To start, keep your boiler room nice and clean. It should be well maintained and have proper ventilation to keep the system running smoothly at all times. You should also check your boiler regularly to make sure the pressure is consistent and the heat is being transferred evenly to every room in the house. Uneven heating is a sign of a potential problem, either in your boiler or your supply pipes.
Boiler Repair
No matter the quality of the boiler, they all eventually need repairs as they age, sometimes emergency repairs. For this, you want someone on call who provides expert service any hour of the day, any day of the year. Our boiler technicians are always ready to provide any type of boiler service you might need, whenever you need it.
This way, you can have your boiler checked up annually and if a service emergency ever does occur, we'll be there as quickly as possible to fix the problem and get your boiler back up and running in no time.
Even if your old boiler completely breaks down and needs to be replaced, we have the skills and tools needed to remove your old boiler and install a new one fast, so you are without heat for as little time as possible.
Boiler Experts
No matter type of service you need, call the Bergen County, NJ area boiler experts at DB Heating & Cooling. Our years of experience and thorough knowledge of boiler heating systems allows us to tackle any job of any size to ensure your family remains comfortable even during the coldest months of winter.