Air Conditioning System Maintenance
One of the most important things you can do for your air conditioning system is keep up with a regular schedule of maintenance. Some of this you can do yourself and some you'll need to hire a professional service for, but it's all instrumental in making sure your air conditioning system continues to work well for years to come. DB Heating & Cooling offers professional AC maintenance services in the Bergen County area.
---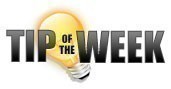 Did you know that adding shade to your yard can actually help lower your cooling bills? Solar heat comes into your home through the roof and windows, and it can make your air conditioning system work harder to keep your home cool. More shade in your yard will help keep your home cool and reduce your energy bills. For more information about using your AC efficiently, give us a call today!
---
Basic AC Maintenance
Some of the basic things you can do to keep your air conditioning system in good working order include cleaning out the vents and changing the filters regularly. It's a good idea to clean out the vents once a month or so, depending on the time of year, but you should still do it once in a while even in the months that you're not using your air conditioner. That way, you'll have a much easier time cleaning them out completely when the summer comes.
When it comes to changing out your air conditioner's filters, it's best to simply follow the manufacturer's recommendations for the frequency with which they should be changed. This can vary considerably from one brand and model to another, so be sure to check with the installer or the manufacturer for specifics about your model.
Professional Air Conditioning Maintenance
There are also many maintenance steps that you'll need a professional for. A professional air conditioning maintenance visit will typically include a thorough inspection of your system as well as a complete coil cleaning.
During a maintenance visit, technicians will look for any parts that are showing signs of wear or that look like they'll need to be replaced soon. They'll also make sure you have no leaks anywhere in your system and will check your coolant levels to make sure they're right where they need to be.
Professional air conditioning system service technicians will tweak your system to make sure it's working just as well as the day you got it. After all, your car needs a tune up every now and then. Why should your air conditioner be any different? And you only need to have this done about once a year, making it both economical and convenient.
Benefits of AC Maintenance
When you first have a new air conditioning system installed, it's hard to imagine that it needs to have any work done. Your system will probably work so well for the first few years that you won't even think about it at all. However, during that time, even the best air conditioning systems will start to lose some of their efficiency.
Over time, this gradual drop in efficiency can really start to add up, but having a regular maintenance check performed once a year can all but eliminate this drop off. Your energy bills will stay low and you'll be able to enjoy the comfort of your thoroughly air conditioned house for years to come. And that's not the only benefit to air conditioning system maintenance either.
These checkups will also help keep you from needing emergency repairs because the maintenance technicians can often catch problems before they become evident to you or start affecting the way your system functions. Also, removing these parts before they break can decrease the chance that other parts of your system will suffer from abnormal wear and tear.
When one part isn't working, it can cause all of the other parts to work overtime to compensate, shortening their useful life as well. With AC regular maintenance, however, you won't have to worry about any of this. So call DB Heating & Cooling today. Our expert technicians can provide a full range of maintenance services to customers in the Bergen County, NJ area. Our goal is to keep your system up and running efficiently for many years to come.